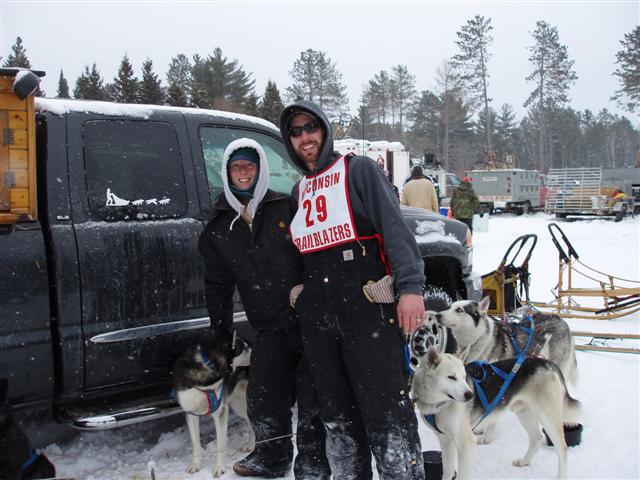 Beth & Paul hanging out with the team
2006 Three Bear Winter Sled Dog Races in Land 'O Lakes, WI
Photo by Julie Wagner
Hi there!!
Trailbound Siberians is a small kennel of AKC registered Siberian Huskies. We purchased our origional racing dogs from Mark & Julie Owczarzack in 2005. Buying an established kennel put us in a good position to be competitive right from the beginning. Thanks Mark & Julie!!
We currently focus on sprint racing in the six dog class. Goals for the future include hopes to field a competitive eight or ten dog team.
We spend a lot of time out in the dog yard with the dogs. This gives us the opportunity to enjoy them and get to know each dog individually.
Thanks for taking a look at the website. Please shoot us an email with any questions or comments.
Come again soon!!
Paul & Beth